Jutoh News
See also Jutoh Release Notes for detailed information about new releases.
Jutoh 2.85: ODT formatting rationalisation, and other improvements
November 8th, 2018

There is an annoying 'feature' in LibreOffice/OpenOffice whereby direct character formatting such as italics becomes part of the paragraph style if the formatting covers the whole paragraph. So when importing from ODT, a lot of paragraphs with direct formatting appear, such as "Normal + Italic", and applying different paragraph styles can destroy the character formatting. Jutoh 2.85 fixes this by moving the character formatting to the text spans in the paragraph. For existing projects, you can use the new document cleanup option Remove direct character formatting from paragraph styles to tidy up paragraph styles.

Many warnings have been added or improved, including for duplicate navigation map items, incorrect custom CSS style names, font obfuscation used for Kindle compiles, fixed layout projects using text size in points, potential cover thumbnail and HTML page problems, and typos in embedded font names.

Several bugs have been fixed, relating to ODT footnotes, header and footer editing, and word count in fixed layout projects.

The configuration option Optimize style sheet now works for ODT generation and removes styles not used in the project.

12 new KB topics have been added, including supplements for warnings.

For the full list of changes in Jutoh 2.85, please see the release notes. You can get 2.85 from the Download page.
Jutoh 2.84: Font obfuscation and an HTML generation bug fix
October 9th, 2018

This release adds the configuration option Obfuscate fonts, applying the IDPF font mangling algorithm for Epub files. For details, please type KB0352 into the Jutoh toolbar.

There is also an important fix affecting HTML configurations for a bug that could delete all files in the folder containing the HTML output files.

For the full list of changes in Jutoh 2.84, please see the release notes. You can get 2.84 from the Download page.
Jutoh 2.83: ODT line numbering and bug fixes
October 5th, 2018

You can now specify line numbering in ODT documents via Project Properties/Page Layout/Line Numbering and the new Line numbering configuration option.

A bug has been fixed whereby document content could be deleted when opening a project when the option Maximum file compatibility was on. This option has now been removed. A bug affecting spellcheck after the first replacement has also been fixed.

This release adds the option Resolve clashing styles. When importing into an existing project, Jutoh will normally clone styles that differ from those in the original sheet to avoid losing formatting, but this option can be cleared to avoid the proliferation of similar styles.

Markdown files can now be imported via single file import in the New Project wizard.

For the full list of changes in Jutoh 2.83, please see the release notes. You can get 2.83 from the Download page.
Jutoh 2.82: bug fixes
September 16th, 2018

Just a few bug fixes in this one - a cure for a crash on Mac when creating a new project in a cloud folder, fixes for code insertion, and tweaks to the Close Document command.

There are also some new Knowledge Base articles:
How do I rename a project?
Why is zoom disabled on the Kindle for Windows and Mac applications?
Does Jutoh support image maps or clickable regions imported from Word?
What PPI or DPI should I use in my images?
For the full list of changes in Jutoh 2.82, please see the release notes. You can get 2.82 from the Download page.
Jutoh 2.81: Markdown support, character counts, and page count estimation
September 2nd, 2018

The biggest new feature in this release is Markdown support. Markdown is a simple text file formatting convention where symbols are used to indicate formatting, for example asterisks for emphasis and hash characters for headings. Jutoh can now import Markdown text into a new project from a single TextPack file or multiple Markdown text files. Markdown files can be inserted into existing projects.

Jutoh can also export Markdown, by setting a new text configuration option, Text syntax. Markdown can be output as a single text file, multiple text files, or a TextPack file, by setting the configuration option Text packaging. For more information, type "markdown" into the Jutoh toolbar.

Jutoh now counts characters as well as words, and can estimate the page count of your project: specify the number of characters per page in the Word Count dialog.

There are new configuration options for specifying styles that will map to HTML and Markdown syntax: Verbatim paragraph styles, Verbatim character styles, Preformatted paragraph styles, Code character styles, and Blockquote paragraph styles. Previously, verbatim and preformatted text was indicated by special styles whose names could not be changed.

A new configuration option Section file name lets you specify the section file name format for Epub, Mobipocket, HTML, text, and CBZ output. You can use keywords to provide more meaningful names that include, for example, the project file name, the section title, and a unique number.

There are various other small enhancements and bug fixes. For the full list of changes in Jutoh 2.81, please see the release notes. You can get 2.81 from the Download page.
Jutoh 2.80: better word count, writing goals, dynamic SVG conversion, file locking
August 1st, 2018

There are several new features in this release.

A more accessible word counter has been requested frequently, so the status bar now shows the word count for the current project. You can also see a more detailed word count with Book | Word Count (Ctr+-). You can now set writing goals for the total word count, intermediate word counts, and relative word counts such as 1500 words in a day. Achieved goals are placed in a separate list, and you can add 'landmarks' to count how many words you have done since then (for example, since the start of the week).

A new Drawing Object Options button in Project Properties/Options lets you tell Jutoh to dynamically convert SVGs to bitmaps and optionally load and save images from/to disk. So if you have SVG images, you can eliminate the corresponding bitmap from your project and save space.

In Preferences/Projects, you can enable Use file locking to have Jutoh let you know when another user is editing your file.

The Book | Examine command now works for ODT files as well as Epubs, to view the XML contents of the file.

For the full list of changes in Jutoh 2.80, please see the release notes. You can get 2.80 from the Download page.
Jutoh 2.79: print on demand improvements
July 4th, 2018

This release improves various aspects of print on demand, with better configuration defaults set by the Print on Demand wizard, a new configuration option "Generate URLs" to eliminate all URL formatting from the print book, a fix for an ODT generation bug that sometimes omitted before or after paragraph spacing, a fix for a bug inserting fields into headers and footers, more precise margin specifications, and a new article "KB0333: Using Jutoh and KDP to create a print book".

Other fixes and features include an option to search for horizontal rules; a "merge?" prompt when loading configurations; and a fix for a display glitch in the Formatting Palette after editing styles.

There are several other small improvements and bug fixes. For the full list of changes in Jutoh 2.79, please see the release notes. You can get 2.79 from the Download page.
Jutoh 2.78: improved chapter splitting, and bug fixes
June 13th, 2018

This release improves chapter splitting on import where there are blank paragraphs with heading styles.

Jutoh now warns if it has to edit in a temporary location due to the project being in a cloud folder, to avoid confusion when the user doesn't find edits in the original location.

There are several other small improvements and bug fixes. For the full list of changes in Jutoh 2.78, please see the release notes. You can get 2.78 from the Download page.
Jutoh 2.77: EpubCheck 4.0.2, scripting enhancement, various fixes
April 18th, 2018

This release updates the bundled EpubCheck to version 4.0.2 (security fixes) and adds section deletion and clearing to scripting.

A couple of crash bugs and other issues have also been fixed. For the full list of changes in Jutoh 2.77, please see the release notes. You can get 2.77 from the Download page.
Jutoh 2.76: an important hyperlink bug fix, better Word accessibility info import, paragraph break highlighting
March 21st, 2018

This release fixes a bug introduced in 2.75 (sorry!) whereby hyperlinks could be lost from images. Please upgrade to 2.76 and if you have saved work with 2.75, check your image links if you have any. If you have only opened and edited your Jutoh project once in 2.75, you may be able to rename the .jutohbak file to a name with the .jutoh extension to restore the pevious version. If you have only opened, and not edited the file, no changes should have been made.

The release also improves import of accessibility information for images and tables from Word and ODT.

You can now highlight paragraph breaks by switching on Text Highlighting on the View menu and enabling Paragraph breaks in Preferences/Highlighting. The appearance of small capitals has been improved when Text Highlighting is on.

There are other bug fixes and small improvements. For the full list of changes in Jutoh 2.76, please see the release notes. You can get 2.76 from the Download page.
Jutoh 2.75: bug fixes
March 12th, 2018

This release fixes a potential crash when spell-checking very large projects, and also fixes a problem whereby applying character formatting to images, tables and boxes made it impossible to set the object's background colour.

Kindle generation fixes a problem preventing enhanced typesetting from working when tables were used with the configuration option Maximum table rows for inline-block set to a non-zero value.

A new article, KB0320, has been added to describe table bugs in Kindle Previewer 3.

For the full list of changes in Jutoh 2.75, please see the release notes. You can get 2.75 from the Download page.
Jutoh 2.74: per-project spelling exceptions
March 5th, 2018

When clicking Add Word in the spelling checker dialog, you can now choose whether the exception goes into the global dictionary or a project-specific dictionary. You can tailor this behaviour via advanced preferences, if you always (or never) want to add words to the project dictionary.

External media resources can be specified when adding a media document, useful when writing arbitrary HTML for Epub 3 books.

Removing a link or bookmark no longer removes a bookmark or link that is defined within the same text.

There are various other fixes and improvements. For the full list of changes in Jutoh 2.74, please see the release notes. You can get 2.74 from the Download page.
Jutoh 2.73: find and replace presets improvements
February 14th, 2018

This release fixes a bug loading presets, and now prompts you to create an "Exceptions" preset library for your project when adding exceptions.

For the full list of changes in Jutoh 2.73, please see the release notes. You can get 2.73 from the Download page.
Jutoh 2.72: font output fine-tuning, new 'exceptions' feature for custom messages
February 8th, 2018

This release adds the configuration option Styles with generic font names which solves a font problem - how to specify fonts in general terms, for certain styles, without disabling font customisation for the end-user and without specifying particular fonts that may not exist on the device. This means that you can ensure, for example, that monospaced paragraphs are shown in a monospace font, on Epub and Kindle, without specifying which exact font to use or affecting other paragraphs.

Also, a new feature for custom compile messages - 'exceptions'. When using custom compile messages, your presets may sometimes find a real problem, and sometimes find a false positive. For example, a duplicate word preset might find "had had", which is sometimes correct, and sometimes isn't, depending on context. Adding an exception for matched text or a whole paragraph allows you to filter out the 'noise' in your custom compile messages.

Jutoh now installs sample find and replace presets into your Documents/Jutoh Samples folder, and if you don't already have any global presets, it initialises them with this sample. The supplied presets include search for duplicate words and detection of various punctuation problems.

An important bug fix is included in this release - Jutoh 2.69 broke the storage of previous import data including the original imported document, handy when using the Reimport Project feature. This is now fixed.

There are further improvements and bug fixes. For the full list of changes in Jutoh 2.72, please see the release notes. You can get 2.72 from the Download page.
Jutoh 2.71: improvements to find and replace presets
January 21st, 2018

This release improves find and replace presets (including a fix to a problem saving global presets) and enhances custom compile messages, with the addition of colour to message details and a new global Custom compile messages setting.

The documentation for regular expressions has been tidied up, and some examples added.

For the full list of changes in Jutoh 2.71, please see the release notes. You can get 2.71 from the Download page.
Jutoh 2.70: find and replace presets, and custom compile messages
January 7th, 2018

Happy New Year to all! The first release of 2018 adds find and replace presets, as requested by several users. This stores your favourite searches either in your project, or in a global store. In the Find and Replace dialog, click on "..." and then Show Presets. You can select a preset library, and then double-click on a preset to apply it and initiate a find. Right-click (control-click on Mac) for preset management options.

If you have Jutoh Plus, there's a second way to use these presets. You can specify a configuration option Custom compile messages that will tell Jutoh to use one or more preset library to check the project as it is compiled. So you can add custom checking for things like:
highlighting any paragraphs formatted with the 'Normal' paragraph style rather than a more specific style;
highlighting any blank paragraphs;
checking for words that are frequently accidentally repeated, such as "his his", "to to", "at at";
checking for known typos of character names;
checking for clichés or over-used words that would not show up in a spell-check;
checking for references to book distributors that are not supposed to be mentioned in the final ebook.
You can use this to help projects conform to an in-house style guide, thus speeding up proof-reading and increasing the quality of the book. For more information, please see the application help topic Working with custom compile messages (as usual, you can use the toolbar search field to find it).
Other highlights of this release:
The error list has been reworked to allow a colour 'swatch' to be displayed to the left of each message, so you can see at a glance the severity of the message. You can change the colours in the Preferences dialog, and you can also switch this feature off and change the text size using the context menu for the error list.
Improved the KF7 compatibility heuristic deriving the table "border" attribute from Jutoh borders, to reduce accidental inclusion of borders.
Added KF7 compatibility configuration option to allow for fine-tuning or completely disabling KF7 compatibility.
For the full list of changes in Jutoh 2.70, please see the release notes. You can get 2.70 from the Download page.
Announcing a Swedish Jutoh book
December 19th, 2017

Congratulations to Tina Back who has written the only Swedish book about Jutoh: Skapa en Ebok med Jutoh.

If you're a Jutoh user, and Swedish, this is for you!
Jutoh 2.69: enhanced undo
December 14th, 2017

This release adds undo/redo to project properties editing, such as changes to style sheets, configurations or your cover; you can use Book | Undo Project Properties (Shift+Ctrl+Z) to restore the previous state of the project properties. There is also a Project Properties History command so you can review the changes you made in more detail.

An important bug has been fixed in relation to synchronisation services such as Dropbox, Google Drive, OneDrive and iCloud. If the synchronisation folder is under the regular Documents folder, as it may be under Windows 10, Jutoh's temporary editing solution to a syncing service incompatibility did not work because the temporary documents were also created in a syncing folder. Jutoh now checks for this and uses a different folder if required. Also, checking for syncing folders is now turned on by default (change this via Preferences/Projects/Edit in temporary folder).

Smaller changes include: inserting a text box now shows the box properties before the box is created; an identifier clash in alphabetical indexes containing accented words is fixed; image names can now contain invalid file name characters without causing a corrupt ODT file to be generated; a bug in editing outline styles has been fixed; scripting now allows application of project templates and style sheets without needing to import a document.

For the full list of changes in Jutoh 2.69, please see the release notes. You can get 2.69 from the Download page.
Jutoh 2.68: enhanced captions
November 1st, 2017

This release adds the ability to enclose a figure and its caption in a text box when using Insert Caption, to improve the ability of ebook viewers to keep figures and captions together where supported. Text box and illustration styles can be specified in the sequences editor.

There is a code generation improvement for headings in Kindle for iOS, a fix for a rare Mac retina display crash, and a fix for an undo bug in the fixed layout page editor.

For the full list of changes in Jutoh 2.68, please see the release notes. You can get 2.68 from the Download page.
Jutoh 2.67: SVG to PNG conversion
October 18th, 2017

This release adds the ability to convert SVG vector images to PNG bitmap images with the help of an external utility such as Inkscape or ImageMagick. This works for drawing objects, which can contain both SVG and bitmap images. You can use the Update command to update the whole project, or you can convert an SVG image within the drawing object properties dialog; or you can specify that only the compiled ebook file should use updated images. Please see KB0304 for more information.

There are also some fixes and enhancements:
Jutoh will warn if your embedded fonts didn't match anything in the content, but font names only differed by spaces, since this is a common mistake.
When exporting ODT, Jutoh will now generate a simple TOC as it does for other formats, and will show a tip (instead of a warning) recommending use of an advanced TOC.
Fixed a bug whereby Jutoh ignored the generic font family names listed in Preferences/Advanced/Cursive fonts.
Embedded font file URLs are now quoted if they contain spaces or single quotes, fixing a bug when viewing in Adobe Digital Editions.
Since ODT doesn't make use of maximum size information for images, Jutoh now statically limits the image size to the specified maximum size.
Fixed a bug installing Kindle Previewer.
You can get 2.67 from the Download page.
Jutoh 2.66: bug fixes
September 29th, 2017

This release contains a number of bug fixes and small improvements:
The menu command View | Clear Log Window no longer has an erroneous check mark next to it when clicked.
Fixed a bug opening a link from the URL dialog, whereby the bookmark would only be scrolled into view if it was in the same document as the link. This would affect clicking from an index section, for example.
Improved positioning of initially found text in Find dialog and Inspector.
Corrected problem with selection of objects in the Find dialog due to duplicated UI control identifiers.
Added prompts for detailed searching in the Find dialog for bookmarks, URLs, comments and conditions.
Inspector now works for All Documents in fixed layout projects.
If mixing reflowable and fixed layout documents, the cover is now only generated as fixed layout if the number of fixed layout pages is greater than the number of reflowable pages. This will usually avoid an EpubCheck warning about absolute positions.
If a section could not be found in the navmap, the link will be removed instead of included anyway, so the generated NCX will still be valid.
Improved the hint for a duplicate bookmark error, in the case that the bookmark is a paragraph identifier.
When reporting duplicate bookmarks and some other errors, the relevant object is selected where possible, and not just the paragraph.
Reduced flicker when simultaneously showing a compile error location and the KB topic for it.
When just one paragraph is selected (or text within it), the properties of the paragraph can now be edited along with its advanced properties without first deselecting text.
No longer generates incorrect HTML for a horizontal rule when the object is not in a paragraph on its own.
When importing drop caps from DOCX files, now preserves the horizontal space to text and the number of characters to drop.
You can get 2.66 from the Download page.
Jutoh 2.65: small improvements, and new KB topics
September 11th, 2017

This release contains a number of small improvements, including:
After selecting a configuration in Project Properties and pressing OK, Jutoh will now change the current configuration in the control panel.
The Outline mode of the Inspector now moves the outline selection according to the current cursor position in the editor.
Extended Book | Import Update Images command to import images, SVG and MathML files into drawing objects, and added search for valid extensions not included in each image name. Documented in KB 0293.
Added Check All and Clear All buttons to multiple document copy dialog and export dialog.
Now installs Kindle Previewer 3 and not version 2 (automatic installation available on Windows only).
When importing font data into an existing embedded font document, the file name field will now be updated.
Fixed crash bug in Jutoh for Mac OS X (64-bit) where retina display scale factor was not always applied to the cover thumbnail; this led to crashes when importing files or creating projects if the cover image dimensions were not exactly divisible by 2.
Added 11 more KB topics.
You can get 2.65 from the Download page.
Jutoh 2.64: fixes for duplicate styles and 'Paragraph dimension units' initialisation
July 7th, 2017

This version fixes duplication of styles after copying from another project using Document | Copy Documents.

It also fixes a bug whereby Paragraph dimension units wasn't initialised to the correct value for configurations in new projects, causing a warning to be generated for Mobipocket configurations.

If you have created new projects since using Jutoh 2.60, please check your Epub and Mobipocket configurations and set Paragraph dimension units to Em if it's currently set to 'Default', so that relative dimensions are generated for paragraph spacing.

You can get 2.64 from the Download page.
Jutoh 2.63: two Kindle optimisations; Styles tab enhancements; list and box style searching
June 28th, 2017

This version adds an Optimize links setting to TOC options, on by default, that works around a Kindle quirk by moving the first bookmark to the top of the chapter. Otherwise, text above the bookmark can be cut off when navigating. We have also worked around the bug in Kindle whereby clicking on the title page or TOC entry in the logical contents goes to the cover instead, when NavMap entries do not reference bookmarks, just the HTML files. The previous workaround for this problem was to create an advanced TOC with bookmarks; Jutoh will now add a bookmark at the top of each chapter and use these bookmarks in the NavMap.

In the Styles tab of the Formatting Palette, there is now a Find Style command in the context menu, to allow convenient searching for content with this style. There is also an Edit Shortcut command, to make it easier to define a shortcut for a style or mark a style as a favourite. A third new command, Options, allows you to restrict the styles to those used in the current document or project, and to optionally display favourite styles. You can also choose to display any shortcuts defined for styles.

This version adds List Style and Box Style options to the find and replace dialog, to allow search and replacement of these kinds of style.

For the full list of changes in Jutoh 2.63, please see the release notes. You can get 2.63 from the Download page.
Jutoh 2.62: high-resolution display improvements; Inspector outline
May 28th, 2017

We are pleased to announce that on Windows, Jutoh supports high-DPI displays by default. So those of you using Jutoh on a high-resolution laptop, for example, no longer have to put up with fuzzy text due to Windows scaling. Toolbars and controls are scaled up according to the current DPI. For good measure, an advanced setting Custom display scale lets you scale up the Jutoh interface even on a standard display. On Windows 10, you may still need to check Disable display scaling on high DPI settings in the Jutoh icon's properties under Compatibility.

On the 64-bit Mac version (now the recommended download), toolbars, cover designs and other UI elements are sharper on retina displays.

On Linux, Jutoh calculates a suitable scale factor automatically from the text scaling set in the Linux distribution's display settings.

For more on HiDPI/retina support, please type KB0196 into the Jutoh toolbar.

By popular demand, there's a new feature in the Inspector: the Outline mode shows all the headings in project, according to the current TOC settings. So you can use this to quickly navigate to subsections in your project. The outline automatically adapts to any edits you make to the project. If you want, you can drag the Inspector tab to the Organizer on the left so you can continue to see the Styles and other tabs.

The Bullets and Numbering dialog now has a Remove list formatting button, and a project outline context menu command Move under this document has been added to make it easier to organize your project.

For the full list of these and other changes in Jutoh 2.62, please see the release notes. You can get 2.62 from the Download page.
Jutoh 2.61: bug fixes, plus an index sorting improvement
April 17th, 2017

This release is mainly for small bug fixes, including a crash when checking for a duplicate cover, and help dialogs appearing off-screen when Jutoh is used with an external monitor.

There's also an option for ignoring accents when sorting alphabetical indexes - this can now be switched off so that accents are not ignored when sorting and grouping index entries.

When viewing bookmarks in the Inspector, a context menu has been added to allow quick linking to a bookmark.

For the full list of changes in Jutoh 2.61, please see the release notes. You can get 2.61 from the Download page.
Jutoh 2.60: Kindle indentation consistency improvement, new tab replacement cleanup option
April 2nd, 2017

Sometimes on Android devices, and in the online Kindle previewer, there could be an inconsistency in size between first-line indentation, and full left indentation. Jutoh 2.60 adds a new configuration Body CSS that sets a very small default left margin (0.1pt) for Mobipocket configurations only. This removes the inconsistency. To remove this fix, just clear the configuration option Body CSS.

A Replace tabs option has been added to Document Cleanup, making it easy to apply an indented paragraph style while removing tabs. A new Split lage tables option has also been added, to divide up tables that are huge and unwieldy.

A bug in search in configuration search has been corrected, and a bug that caused font and media documents to lose data when dragged or copied between projects has been fixed. The user is alerted to existing damaged font and media documents with a compilation error message.

There are various other improvements and bug fixes. For the full list of changes in Jutoh 2.60, please see the release notes. You can get 2.60 from the Download page.
NEW BOOK: Professional Kindle Publishing With Jutoh
March 22nd, 2017

We have published a new book, exclusive to Amazon, aimed at Jutoh customers formatting for the Kindle: Professional Kindle Publishing With Jutoh. It's available to Kindle Unlimited subscribers for free.
Learn how to import your existing book or create a new one; get to grips with Jutoh's powerful features, including creating a table of contents and alphabetical index; and learn how to edit, format and preview your Kindle book for the best results on Amazon. Includes information on including a cover, submitting your book to Amazon, and marketing your book, with a chapter 'Formatting Like a Pro' to help unravel the mysteries of styles, spacing, fonts and more.
Jutoh 2.59: TOC improvement, new document cleanup dialog
March 17th, 2017

Chapters with subtitles, for example CHAPTER 1 and INTRODUCTION, can now be handled by the Build Table of Contents command, by adding a secondary pattern for the second heading. The two headings will be joined in the TOC using a specified separator.

The Document Cleanup dialog has been completely written, with a scrolling list and search field. A new option Apply table template lets you change the formatting of all or some tables in the project.

Menu commands for accessing the Formatting Palette have been added to the View menu under More, with shortcuts Ctrl+= and Ctrl+, for quickly going to the Styles tab search field and returning to the editor, respectively.

There are various other improvements and bug fixes. For the full list of changes in Jutoh 2.59, please see the release notes. You can get 2.59 from the Download page.
Jutoh 2.58: new 'link style' feature
February 26th, 2017
This release adds the concept of 'link style', for formatting internal hyperlinks within the book, and links to external web sites. Currently, links are formatted by the viewer software, usually in blue, underlined text. Link styles allow you to choose how links will be formatted, using categories such as internal links, external links, table of contents, footnote, and more. Click on Edit Link Styles within Project Properties/Styles to create link styles.
DOCX import has various improvements, such as import of margins into configurations to make estimating proportions more accurate when using the configuration option Replace absolute widths.
Sequence fields are now more capable, with a Formula property that you can set to values such as +1, +0, and 1 (imported from DOCX and ODT).
The Project Properties and Preferences dialogs now show the last-selected page, to cut down on mouse clicks.
There are various other improvements and bug fixes. For the full list of changes in Jutoh 2.58, please see the release notes. You can get 2.58 from the Download page.
Jutoh 2.57: better drop caps support
February 3rd, 2017

Drop caps is now supported in paragraph properties, and paragraph style properties. Jutoh will generate different code for Epub and Kindle, and you can customise the CSS in a variety of ways. There is a Small Caps option, too, in case you want to format the first few words in small caps instead of using drop caps.

This release fixes a problem with the "Limit images to viewer size" configuration option in Adobe Digital Editions. If an image had no actual size specified, adding a maximum size of 100% caused the image to always expand to 100% in ADE and related viewers. Now Jutoh works around this by specifying the image width in pixels if no size is specified.

A new "Box style substitutions" configuration option allows you to format images, boxes and tables with different sizes and other box properties, according to the current configuration. For example, you could have a version of your book with screenshots to work better with desktop Adobe Digital Editions (which is poor at scaling images) by containing no size information; on other Epub platforms and Kindle, the images will be scaled for device-independence.

There are various other improvements and bug fixes. For the full list of changes in Jutoh 2.57, please see the release notes. You can get 2.57 from the Download page.
Jutoh 2.56: improved image import, new line spacing option
January 18th, 2017

This release has a number of improvements to ODT and DOCX import, improving image layout where possible. By default, Jutoh no longer imports relative positioning for floating images, thereby removing Kindlegen warnings. ODT and DOCX import also now takes duplicate images into account, optimizing ebook files when combined with the configuration option "Use specified image file names".

Line spacing warnings are now dealt with more easily by means of the "Generate line spacing" configuration option, to eliminate all line spacing (recommended by the Kindle formatting guide) without laboriously editing the content.

There are various other improvements and bug fixes. For the full list of changes in Jutoh 2.56, please see the release notes. You can get 2.56 from the Download page.
Jutoh 2.55: import and tip prompt bug fixes
January 10th, 2017

Sorry, a bug crept into 2.54 when notifying the user that further tips are available when Reporting is set to Medium. Jutoh now correctly reports the number of further tips.

Also, Jutoh improves Word import where automatic heading numbering is no longer erroneously enabled, and fixes a problem importing from ODT where floating images (left or right aligned) were not imported as floating.

You can get 2.55 from the Download page.
Jutoh 2.54: spell check refinement, indeterminate alignment fix
January 6th, 2017

Welcome to the first release of 2017!

The new Ignore styles when spell checking option in Project Properties/Options allows you to specify which paragraphs should be ignored when spell checking, for example code examples.

In HTML, Epub and Kindle generation, indeterminate justification now omits the text-align property in order for non-publisher settings to work better in some readers. Previously, the use of the 'initial' value for this property meant that the defaults, such as the default justification in Kindle readers, were not always applied. KB 0039 has been updated to describe alignment behaviour on difference platforms.

When copying documents between projects, styles that are used in the document but are not present in the destination project's current style sheet, are added to the style sheet.

As usual, there are further small bug fixes, including a crash when clicking on some tip links. For the full list of changes in Jutoh 2.54, please see the release notes. You can get 2.54 from the Download page.
Jutoh 2.53: further tips, Find and Replace from Start, and more
December 29th, 2016

In the last release of 2016, we've added more compilation tips to highlight areas where formatting could be improved. These are: cover and other images that may be excessively large; the presence of line spacing; the use of large amounts of direct formatting; accidental line breaks; predominantly non-standard text size; and embedded fonts that are not used in the book content. New KB articles have been added to accompany the tips.

When using Find and Replace, it can be tedious to manually reset the search position back to the start of the project, so there is now a Find and Replace from Start (Ctrl+D) command to do this quickly. We have also added a Go to Project Start (Ctrl+Alt+Home) command to make it easier to start editing or reviewing from the top of the first document.

ODT import for documents with a very large number of styles (such as those exported from a Word document) has been improved so that duplicate styles are discarded, resulting in faster import and smaller and more efficient projects.

You can now bulk-remove direct font formatting in paragraphs as well as spans of text, via the Document Formatting command.

As usual, there are a few minor bug fixes too. For the full list of changes in Jutoh 2.53, please see the release notes. You can get 2.53 from the Download page.

Have a happy and even more productive 2017!
Jutoh 2.52: new output format CBZ, and further error reporting improvements
December 13th, 2016

We've been struggling with a dilemma: how to give further information about potential formatting improvements in your projects, without overwhelming you with loads of scary-looking errors and warnings that you feel obliged to act on. The solution is to introduce a third category of message: the 'tip'. Issues such as hard-wired colours, and using blank paragraphs for spacing, are reported as tips and these can be hidden by setting the reporting level to 'medium' (the default). To make you aware that tips exist, you will be prompted the first time there are hidden messages.

You can set the Reporting control under the error list to low (errors only), medium (errors and warnings) or high (all messages).
We will be adding further tips in future releases so you can be warned about areas that can be improved before uploading your book.

Another new feature in Jutoh 2.52 is the ability to output a fixed layout project to CBZ, which is a zip archive of images used by comic viewers. Enable this by adding a CBZ configuration to your project (added by default to new projects). You can also import a CBZ file, which is a handy way to start a Jutoh project if you already have a bunch of images for your pages. So you can use one image per page, or if you have complex pages with multiple text and image objects, Jutoh will merge these into a single image for each page. Jutoh can also split double-page spreads into individual pages or merge individual pages into a single spread, just as for Epub and Kindle output.

As usual, there are a few minor bug fixes too. For the full list of changes in Jutoh 2.52, please see the release notes. You can get 2.52 from the Download page.
Jutoh 2.51: improved error reporting
December 1st, 2016

Jutoh 2.51 adds a Details tab next to the Errors window, with the full error message, hint, and links to the documentation. Where relevant, there are links to edit an option or style to fix the error, so this should save time and frustration.
As usual, there are a few minor bug fixes too. For the full list of changes in Jutoh 2.51, please see the release notes. You can get 2.51 from the Download page.
Jutoh 2.50: EpubCheck 4.0.1, a macOS Sierra fix, and colour checking
November 7th, 2016

Jutoh 2.50 now comes with the latest version of EpubCheck, 4.0.1, and a fix for users running macOS Sierra (10.12) which broke the font selector dialog in the 32-bit version of Jutoh.

This release also warns if your book has hard-wired colours - usually left over from accidental Word formatting - which can cause your book to be rejected, as well as causing legibility problems when a customer changes the ereader's colour scheme.

As usual, there are a few minor bug fixes too. For the full list of changes in Jutoh 2.50, please see the release notes. You can get 2.50 from the Download page.
Jutoh 2.49: section merging, bug fixes, new articles
October 17th, 2016

In this release, we've added a Notes tab to image, drawing, media and table objects as requested by a user; sections can be subsumed into previous sections if needed, using the configuration option "Suppress section breaks"; string replacement is now done in custom CSS; and there are some bug fixes.

New KB articles include KB0224: How can I stop sections starting on a new page? and KB0225: How can I switch off Kindle page flip so my Kindle Unlimited income is not reduced?

For the full list of changes in Jutoh 2.49, please see the release notes. You can get 2.49 from the Download page.
Jutoh 2.44: bug fixes, code generation improvements, new articles
July 8th, 2016

Highlights of this release include safer temporary editing for sync service users (Google Drive, Dropbox and so on); improved table cell property editing; improved Windows shutdown behaviour; and 15 new searchable Knowledge Base articles including ones on image size and making a box set.

For the full list of changes in Jutoh 2.44, please see the release notes. You can get 2.44 from the Download page.
Interview with Jutoh's creator, Julian Smart
June 7th, 2016

Check out author Ben Starling's interview with Julian. How did it start? What is the origin of the name 'Jutoh'? Why is Julian obsessed with windows? All this and more.
Jutoh 2.36 introduces speech markup and code formatting
October 22nd, 2015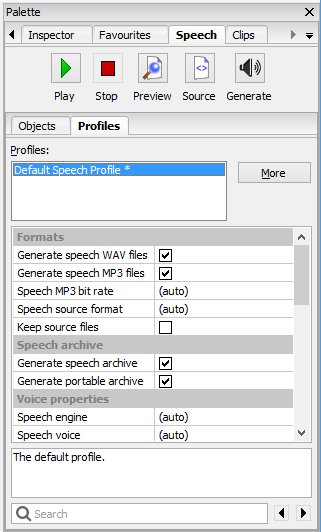 The most significant feature in this release is the new speech markup feature that allows Jutoh to be used to produce high-quality audio files with text-to-speech engines by specifying pronunciation, pitch, voice, pauses and many other aspects. Previous versions of Jutoh had little control of the text except using a global pronunciation list. There is a new lexicon document editor with import/export of standard PLS lexicon files; a new speech palette in the Formatting Palette; a specialised speech object and editor; and a new Speech Archive (.sparch) file format for distributing marked-up text that recipients can turn into audio files. Under the hood, Jutoh creates SSML, SAPI or Apple Speech Manager files with the extra information, and feeds the files to text-to-speech engines of your choice.
Jutoh adds support for the excellent CereVoice range of voices, and can drive an external CereVoice helper program on Windows, Linux and Mac to produce speech, provided on our download page.
To complement the accessibility potential of speech markup, Jutoh adds a configuration option Font size adjustment for increasing text size, making it very easy to add a configuration for creating large print documents.
See the Speech Markup page for more on this, including example files.
Jutoh 2.36 also adds a code formatting dialog with optional code colouring; improved Epub 3 import; fixed layout Eub 3 import; and lots of smaller improvements and bug fixes.
For the full list of changes in Jutoh 2.36, please see the release notes. You can get 2.36 from the Download page.
Jutoh 2.33 fixes Save Snapshot and improves import
June 11th, 2015

This release fixes the command File | Save Snapshot in the event that the file being edited is located in a file synchronisation folder. It also performs extra file recovery if Jutoh terminates abnormally when editing such a file.

There are various import improvements, including ensuring that sections do not contain blank titles and tolerating blank space before a heading (or multiple paragraphs using the same heading style in the same section).

Problems with cross-referencing headings, and fixed layout editing and generation, have also been fixed.

For the full list of changes in Jutoh 2.33, please see the release notes. You can get 2.33 from the Download page.
Jutoh 2.31 adds 64-bit editions
May 22nd, 2015

Jutoh has always had a 64-bit Linux version, but now there are 64-bit Windows and Mac versions.

Most people won't be able to tell the difference between a 32-bit application and a 64-bit application, but a 64-bit application has access to much more memory - useful for really huge Jutoh projects.

In addition, 2.31 brings some performance improvements when importing and compiling large projects, and the number of document tabs can be limited for easier document management (and to avoid running out of resources for large projects).

For the full list of changes in Jutoh 2.31, please see the release notes. You can get 2.31 from the Download page.
Jutoh 2.29 adds book uploading, cross-references, heading numbering, clip management, and much more
May 10th, 2015

This release has something for everyone!
Upload ebooks to your device for quick testing with Book | Upload;
insert dynamic cross-references, dates, variables, and other fields;
number headings and figures automatically;
insert captions for figures that can be cross-referenced;
search for styles in the Styles tab;
quickly insert a family of related fonts into your project for embedding, using the embedded font wizard;
organise artwork, text fragments and fonts in the new Clips tab (project-specific or global);
export fixed layout projects to ODT;
trim extraneous whitespace from all of your images with the Crop images option in Document Cleanup (useful when importing equation images from Word);
many other fixes and improvements.

If you're a Raspberry Pi 2 owner, or thinking of getting one of these fun, tiny computers, you can run Jutoh 2.29 on it - the first time Jutoh has run on an ARM processor. Also, it's free on this platform! This opens Jutoh up to a wider audience of students, hobbyists and more. Check out this screenshot. Carry your computing environment around with you; edit your books on your TV; enjoy writing with a completely silent computer! That's when it's not serving as a picture frame, media centre, wireless file server, audio book reader, home automation kit, CCTV system or whatever else you decide to do with your Pi.
For the full list of changes in Jutoh 2.29, please see here. To quickly find information on individual features, type keywords into the Search Help field in the Jutoh toolbar.
You can get 2.29 from the Download page.
Jutoh 2.28 adds bibliography tools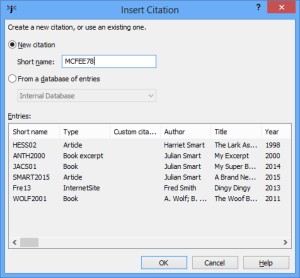 January 31st, 2015

Check out the new bibliography tools in Jutoh 2.28 - Jutoh can now read citations from DOCX and ODT files, and you can edit bibliographic databases associated with projects. Generate a bibliography section formatted using scripts in the new bibliography formatting language, which you can edit and test to get just the style you need. For more information about this, see the help topic "Building a bibliography", or in the Jutoh book, Chapter 11: Working with Indexes.

Also in 2.28, text box fans can easily remove text boxes from around content and use box styles in shortcuts and favourites. Plus renaming styles offers the option to update the project with the new style name. There are various other fixes and improvements which are listed here.

You can get 2.28 from the Download page.
Jutoh 2.17 adds support for SVG and MathML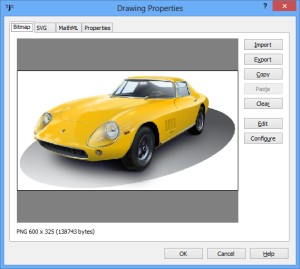 June 26th, 2014

Jutoh's newest feature is the drawing object, which gives the author the choice of outputting a bitmap, an SVG image, or MathML code, depending on the target ebook format and platform. From the drawing object properties, you can edit, import, export and preview the image. Edit your image or formula in a helper application, such as Inkscape, GIMP or LibreOffice/OpenOffice Math, and reimport it into Jutoh with the click of a button. Copy formulae from a Word document, or import a whole ODT document full of MathML or SVG images.

Jutoh 2.17 is available from the Download page. All changes in this release are documented here.
Jutoh 2.15 and print-on-demand
May 26th, 2014

Jutoh 2.15 is available from the Download page, and adds the ability to export to ODT with page styles, including headers and footers. A print-friendly table of contents is also generated if you are using the advanced table of contents feature. So now you can export to ODT and create a PDF file without needing to clean up the TOC and page styles every time - great for print-on-demand and other applications needing a PDF file.

Jutoh 2.15 also introduces the Quick Convert command for importing existing word processor files without having to step through the New Project wizard. A new project compression option helps keep the size of your Jutoh projects down; table editing has been improved; conforming to Lulu requirements is now easier; and a partial German translation has been added.

Other fixes and enhancements are documented here.
Jutoh 2 officially released
March 4th, 2014

Jutoh 2.10 is now the official Jutoh version. These are some of the many features that Jutoh 2 adds to Juth 1:
tables and boxes import and creation;
fixed layout ebook creation;
floating images, text boxes and tables;
the ability to synchronise narration with content by generating SMIL files (iBooks fixed layout and Epub 3);
quick web browser preview of the current book section;
advanced properties added to many dialogs, to allow more powerful HTML/Epub 3 output;
tag objects allowing more advanced markup, supported by a new Object Palette;
an Inspector Palette listing important aspects of your document, such as bookmarks and images;
many document import and ebook generation improvements.
We think Jutoh 2 will make your ebook editing experience smoother and more enjoyable, as well as allowing you to create the kinds of ebook that you couldn't before.

Head over to Downloads to get your copy of Jutoh 2.
Jutoh 2 Preview: now with tables and boxes!
November 25th, 2013

Progress on Jutoh 2 continues apace, and we're very pleased to say that we finally have table and text box support in place from Jutoh 2.06. Jutoh 2 can import tables and text boxes from DOCX, ODT and HTML/Epub files, and export to HTML/Epub/Kindle and ODT files.

The Jutoh 2 preview release is now stable enough to be used in projects, so do give it a go. The official release will be a free upgrade to all users early in 2014. We will retain acess to the older version.
Jutoh 2 Preview ready for download
March 23th, 2013

If you're feeling adventurous, you can now try out the Jutoh 2 preview release. The main feature added by Jutoh 2 is the ability to create fixed layout ebooks, something that a lot of people have requested. We'll be releasing Jutoh 2 officially early in 2014.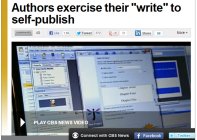 Jutoh on CBS news!
December 13th, 2012

CBS's 'Sunday Morning' programme did a piece on self-publishing on 9th December; at 1 minute 25s there are some shots of Jutoh helping the best-selling novelist Stephanie Bond convert her books to Kindle format. Cool!
Jutoh 1.60
November 24th, 2012

In 1.60, we say goodbye to Windows 2000 support since we are now using a newer compiler that doesn't support it - let us know if that is a problem for you. But W2K is now over 12 years and I think most people have upgraded. Version 1.60b0 is the last with support for Windows 2000, and can still be downloaded here

1.60 adds a new configuration property, "Use generic font names", which when disabled together with "Use font names", will remove all font names from the ebook file. For Kindle users, this means that fonts can be customised, which is not the case when font names have been specified in the book.

Several DOCX import glitches have been fixed, and a couple of Mac and Ubuntu bugs fixed. For more details, please see What's New.
Jutoh 1.57 and the new formatting palette
October 3rd, 2012

Good news for style enthusiasts - Jutoh now has a formatting palette that has the capabilities of the current editing toolbar and much more. The usual tools are on the Tools tab, and the available styles are shown in the Styles tab. Jutoh describes the style(s) at the cursor to make it much easier to see what formatting has been applied to your document, and you can easily apply and edit styles. Finally, the Favourites tab shows all your favourite commands, styles and symbols, ready to be applied with a double-click.

There are many more features and bug fixes in Jutoh 1.57, including an iBooks image optimization, Epub 3 output fixes, provision of the latest version EpubCheck, control of some Jutoh warnings in Advanced Settings, help window font customisation persistence, and more. Please see What's New for details.
Jutoh 1.56 and DOCX import
August 22nd, 2012

At last, you can import directly from Microsoft Word XML (DOCX) files. If you have an older version of Word, you can download the Microsoft Office Compatibility Pack for Word, Excel, and PowerPoint File Formats which adds the ability to open and save DOCX files.

There are many more features and bug fixes in Jutoh 1.56, including improved Save As behaviour, cover design extraction after DOCX/ODT import, the ability to insert SVG images, a justify toolbar button, new Document Cleanup colour removal options, and much more. Please see What's New for details.
Jutoh 1.53 and Jutoh Plus
April 21st, 2012

We're very pleased to announce Jutoh Plus, a new edition of Jutoh especially for publishers who have to deal with a large number of ebooks. The scripting facility will help import, create and modify ebooks without interacting with the Jutoh GUI. You can upgrade to Jutoh Plus if this meets your needs, and there's a new ebook documenting Jutoh Plus features: A Guide to Jutoh Plus.

Jutoh 1.53 is a free update that brings further benefits, including: a Copy Documents command to speed up copying between projects; top and bottom margin configuration for Epub; a configuration option for suppressing hyphenation for specified styles; further compilation warnings; a French translation thanks to French translation by Véran Desjardins; and some bug fixes. See What's New for details.

We've also added some notes on Installing Kindlegen and Kindle Previewer, since this can sometimes be the cause of frustration.
A new Jutoh for Kindle guide
January 4th, 2012

Happy New Year to all! Jon Donahue has written an excellent Formatting for Kindle. This concise guide covers the basic aspects of formatting and shows off what Jutoh can do. Highly recommended.

Jutoh is now at version 1.43, with new features such as the ability to show hidden URLs in generated ODT files, the option to open a file as read-only to stop accidental edits, and various new configuration properties for fine-tuning output.
1.38 release, and a new book
October 26th, 2011

We are very pleased to announce Jutoh 1.38, with new features including navigation controls for the HTML format, so you can add your book to your web site. You can see this in action here. Other features include assistance for installing Kindlegen, and better error handling (most errors can be diagnosed within Jutoh now). For a full list of changes in this release, please see What's New.
We also excited to announce a free ebook that should help you get the most out of Jutoh: Creating Great Ebooks Using Jutoh. It's packed with detailed advice on Jutoh features, how to troubleshoot problems with your book, how to install and configure Jutoh, and how to market your book once you've got it finished. Feel free to distribute this book to your friends and colleagures. The Jutoh book is of course written entirely within Jutoh, so it serves as an example of what's possible.
Jutoh on the CHIP Magazine cover disk
October 10th, 2011

The November edition of CHIP Magazine carries Jutoh on its cover DVD, so we hope that with a circulation of 420,000 per month, this introduces Jutoh to a whole new set of authors.
1.17 release
September 23rd, 2010

Jutoh can now manage footnotes and alphabetical index entries - you can import these from an ODT file or create them within Jutoh. A new Update Book command makes it easy to update your table of contents, endnotes and index all in one go, and non-fiction authors in particular are going to save a lot of time creating these pages. Also in this release, we have horizontal rules, easy Smashwords support through a ready-made configuration, better progress dialogs, improvements in import, and various other small changes. I hope you like the new features! For a full list of changes, please see What's New.
1.12 release
August 17th, 2010

I know it's only been a week since the last update, but 1.12 has loads of good stuff worth the upgrade. I'm particularly pleased with the new Epub source viewer, which can be launched after you've found errors in your Epub using EpubCheck. You can see the errors in context which should speed up diagnosis of EpubCheck's rather obscure messages. There are performance improvements and various bug fixes, and importing bookmarks and links now works in ODT. For a full list of changes, please see What's New.
1.11 release
August 10th, 2010

In Version 1.11, importing from ODT and HTML has been improved, including image resizing on import, better style naming, and better HTML link import. Various other bugs have been fixed; for a full list of changes, please see What's New.

Jutoh reviewed in the Australian Financial Review
July 27th, 2010

Peter Moon of the Australian Financial Review has written a nice piece about Jutoh. You need a subscription to read the article, but here's my favourite bit:

"We hit the Google trail in search of e-book enlightenment. If it wasn't for Jutoh, we'd still be in the dark."

It's good to hear about Jutoh helping people to get started with epublishing. Do let us know about your own experiences!
1.09 release
July 20th, 2010

Version 1.09 sees a few new features and some important bug fixes to link functionality. If you manually added page links in Jutoh 1.08, the link is incorrectly stored in the page, causing problems in the resulting book, but in 1.09 you can correct old links simply by clicking on them and pressing OK. It's now much easier to change or remove a page link, and linked text will take the current "Internet link" character style attributes.

We've also added custom metadata, for those with more advanced metadata needs, plus some customisations for the Epub spine section.
New mailing list
June 21st, 2010

There's now a mailing list, http://groups.yahoo.com/group/anthemion-writingtools, for asking technical support questions and sharing information about Jutoh. For details about how to subscribe, see the Support page.
1.07 release
June 21st, 2010

We've made a lot of improvements to Version 1.07, include the ability to create your own links between sections (for example, custom contents pages), and splitting a file by title as well as style. A number of bugs affecting epubcheck verification have fixed, and HTML import has been improved. See What's New for the full list of changes.
First official release
May 13th, 2010

Version 1.01 is our first official release, with an introductory pricing offer until June 15th. We enjoyed getting this far, and we hope Jutoh is a helpful addition to the world of Epub.
---
© 2018 Anthemion Software Ltd.