Contents | Start | End | Previous: Cover | Next: Table of Contents
---
Jutoh Knowledge Base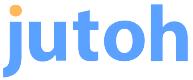 © 2020 Anthemion Software Ltd.
This collection of articles is intended to help you with a variety of tasks and problems, as an adjunct to the manual. The articles are mostly briefer than topics in the manual, in order to lead you quickly to a solution.
To search the articles within Jutoh, use Help | Search Help (Alt+F1) or the Search Help field in the Jutoh toolbar.
---
Contents | Start | End | Previous: Cover | Next: Table of Contents