Jutoh News
Read more about the new features in Jutoh 3. See also older news.
New mailing list, October 18th, 2020
Since Yahoo! Groups are going away in December 2020, we now have a Google mailing list. Please subscribe to this if you wish, or browse the group's web page:
https://groups.google.com/g/anthemion-jutoh
Send messages using the address:
anthemion-jutoh@googlegroups.com
You can subscribe by sending a message to:
anthemion-jutoh+subscribe@googlegroups.com
You can unsubscribe by sending a message to:
anthemion-jutoh+unsubscribe@googlegroups.com
Version 3.02, October 18th, 2020
This release has bug fixes and some adaptations for Amazon's new advice to use Epub files instead of Mobi. Jutoh will warn you that Kindle Previewer 3 may nag you about using Epub instead of Mobi files, and offers to change the configuration or global Kindle generation setting.
Some accessibility options have been aded to the advanced preferences to show larger text in dialogs (Mac only) and separately, larger text in lists such as the Inspector.
For details about changes, please see What's New.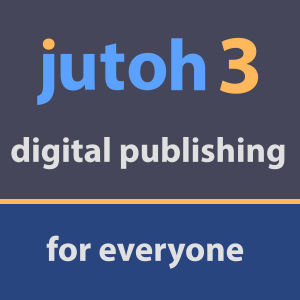 Version 3.00, September 24th, 2020
Welcome to the first public release of Jutoh 3, with an improved user interface and many new features such as the storyboard; new Inspector modes for spelling, custom checking and formatting; writing prompt; the ebook 'Fiction: The Facts'; inspirational quotations, and more.